QR-Code Link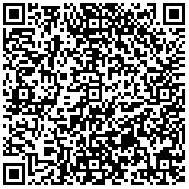 The small park hotel lies in the heart of the world-renowned health resort, framed with beautiful villas and old avenues. The extensive health resort park of Bad Reichenhall with the unique graduation house are just at the edge to the hotel. This unique location combines nature, culture, wellness and recreation at it's best.
This 4 star hotel offers 28 rooms (with 56-72 beds), most of them with sunny balconies with marvelous view at the Bavarian mountain scenery. Furthermore the hotel offers a restaurant with a quiet guest garden, a wellness- and spa department with a small indoor pool, sauna, steam bath and a comfortable recreation-areas. For small conventions you'll find two small conference rooms with a quiet solar terrace and all technical equipment.
Additional charges up to 10% are depending on the purchasing price, the drawing up of the contract, the land registry charge security of the purchasing price and the degree of relation.