QR-Code Link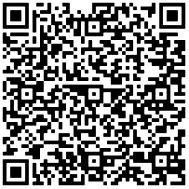 This is a brand new chalet-style house.
It is built with excellent taste and high-quality materials. Immediately ready for occupancy. The house is fully furnished to the smallest detail and equipped and equipped. Design furniture, decorative elements are included in the price of the property.
On the first floor there is an entrance hall with a wardrobe, a salon with a fireplace, a kitchen-dining room, a guest room with a bathroom and a wardrobe, technical rooms, a closet, a toilet, a gallery to the stairs to the second floor, exit to a closed parking (3 parking spaces), a terrace with wooden coating (exclusive solution).
On the second floor there is a gallery, 4 bedrooms, 2 bathrooms, 2 toilets, a sauna, a balcony.