QR-Code Link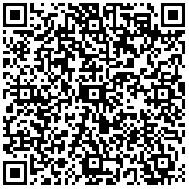 This brand new penthouse is situated in an old building attracts by its luxurious equipment and its excellent location in the middle on the inner city.
An elevator leads directly to the penthouse. On the first floor there are 3 bedrooms with en suite bathrooms and walk-in-closets, sauna, terrace, panic room, utility room, storage room, guest toilet and an entrance room.
A large staircase leads to the second floor which offers an 85 m² living room with open kitchen and dining area with fireplace and terrace which is wind protected and panorama glazed and which provides a wonderful view over the Karlsplatz and the Musikverein.
On the third floor there is a 96 m² roof terrace with pool and breathtaking view over Vienna.
Equipment:
The house technic is the finest. There is an underfloor heating system and the air condition is operated with an energy-saving heat pump. At some areas the ceilings reach a height of 7 m. The apartment has a house own garage parking space but there is also the possibility to use the service from the Ring Hotel to park your car. The usage of the fitness center and a 24 hours room service is also included. This apartments is accessible by 2 entrances, thru the Ring Hotel or the Bödendorferstraße.
This penthouse is equipped very luxuriously and provides wonderful parquet floors, stylish stone tiles, intercom, air conditioner and washing machine connections. A panic room with backup power supply is also available.